Fall Cleanup Services in Edmonton, Alberta.
At Seasons 360, Residential Fall Cleanup Services will care for your property to ensure that your soil remains healthy and properly nourished after winter. Get ready for the winter season the best way possible and have your property in perfect shape. We blow away, rake and get rid of all debris in your outdoor space in preparation for the cold season. To promote growth and shooting, we will cut your lawn one last time.

When the temperatures start to drop, fall lawn care can be a miserable activity, if not impossible due to all the snow and ice. That is why it is important to schedule fall clean-up before the winter comes. The autumn months can leave your property covered in fallen leaves, dead branches, and other messes that need to be cleaned up. As the mark of the end of growing season, you want to use fall to get your lawn and landscape ready for the winter.

Seasons 360 can take care of everything you need to get your lawn ready!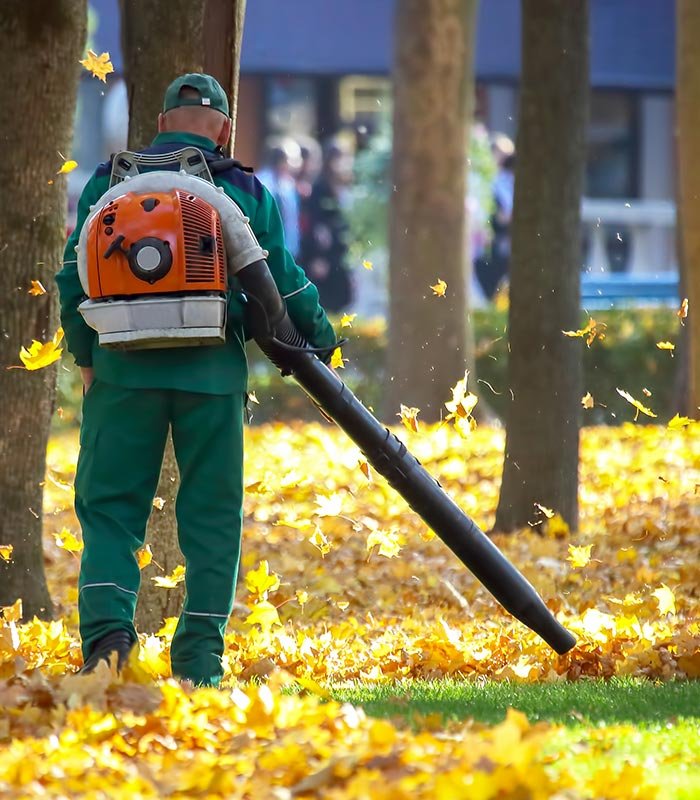 Putting in some work in the autumn will bring a big payoff in the spring. Turf health is absolutely critical to maintaining an attractive property, and if you neglect your fall chores this year, your grass will suffer and show signs of neglect when the snow melts and the weather starts to warm up. Do you want your grass to green up early in the spring? Then ensure that raking to remove leaves and thatch is done thoroughly prior to winter.
Seasons 360's Fall Cleanup Service takes care of all the details for you and depending on your property can include:
Raking and collection of leaves and debris.
Pruning your shrubs and hedges.
Winterizing your gardens.
A final grass mowing of your lawn.