Weed Removal & Weed Control Services.
Keep your home free of weeds, minus the hassle, by hiring the experts at Seasons 360. We provide exemplary lawn weed control services for our valued residential customers. The longer you wait to control weeds, the bigger the problem becomes. Don't delay weed removal. Schedule for our weed control services to prevent the spread of weed seeds.

We know how to tackle and eliminate all of these common weed types and more. Effective weed removal and weed control require specialized knowledge and vigilance. Our pros are here for you. We understand the types of weeds you might encounter in your area, how to remove them, and how to prevent them from growing in the future.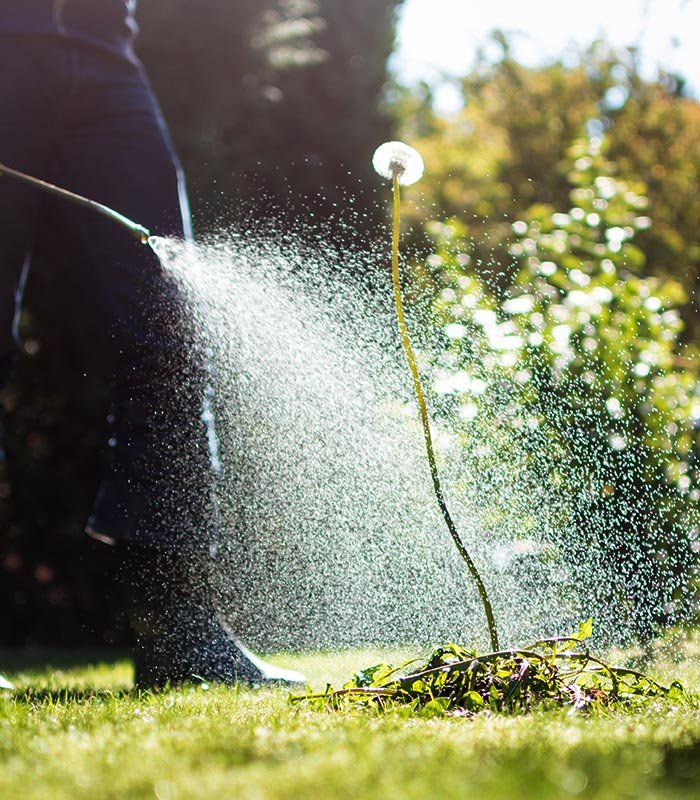 Once weeds have invaded your lawn, the most effective way to get rid of them is with Seasons 360's Weed Control Service. We use top-of-the-line products, most safely applied in the capable hands of a trained professional and weed control technician.
From traditional weed control products to newer, more progressive tools, Seasons 360 technicians use the best, most effective weed control products on the market. Our equipment is calibrated to apply the proper amount of product to control weeds, and works best when combined with other services, like fertilization, as well as proper cultural practices like mowing and watering.
Why Seasons 360 for Weed Control?
Enjoy a Weed-Free Lawn
Keep unsightly weeds from taking over your lawn with Seasons 360's Weed Control Service.
Seasons 360 Guarantee
At Seasons 360, we stand by our services. We'll happily visit your property in between scheduled visits, as needed.
Kid & Pet Friendly
Seasons 360's products are always considered safe and effective, when used as directed.